Lutron Announces the RadioRA 3 Outdoor Plug-In Switch and Sunnata RF Hybrid Keypads are Available on October 17 to Order
Sep 29, 2022
As part of its commitment to helping professional installers delight their clients, Lutron Electronics continues to innovate and add new key features and products to the RadioRA 3 system. Today, Lutron has released the Outdoor Plug-In Switch and the Sunnata RF Hybrid Keypads – giving homeowners total connected control of indoor and outdoor lights.
Outdoor Plug-in Switch
The RadioRA 3 Outdoor Plug-In Switch is built to withstand the elements and provides on/off system control of plugged-in outdoor lights – like patio string lights, landscape lights, and holiday lights – as well as small pumps and motors like those for ponds, fountains, or decorative inflatables. To learn more about the Outdoor Plug-in Switch, view the video or visit the System Devices webpage.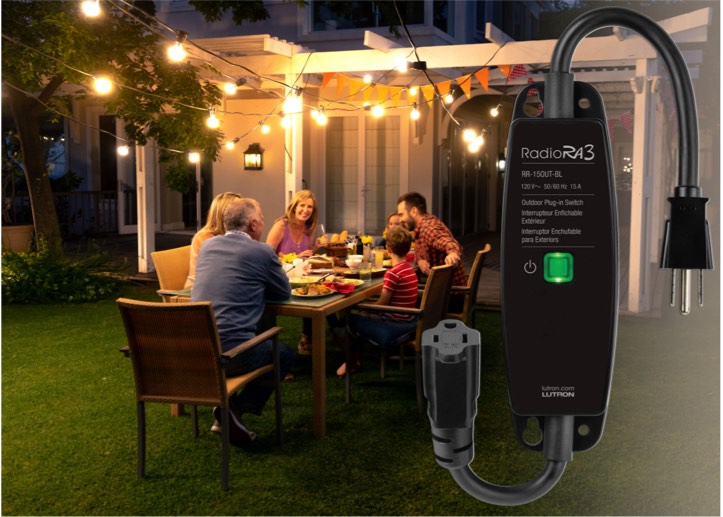 Sunnata RF Hybrid Keypads
Professional installers can introduce RadioRA 3 systems to new clients and upgrade more existing RadioRA 2 jobs with the new Sunnata RF Hybrid Keypads. The hybrid keypads have both dimmer and keypad functionality all in one device – an ideal combination for retrofit applications since they eliminate the need to add an extra gang to the wallbox. Click here to learn more about Sunnata RF standard and hybrid keypads.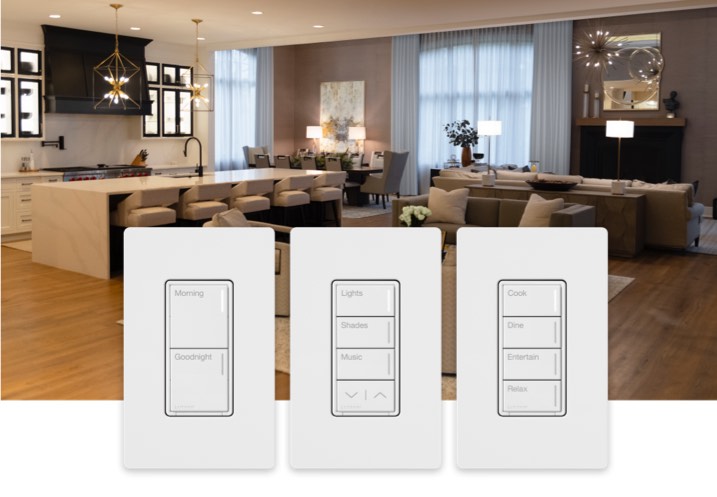 The following product will be available for order October 17:
| Description | Model # |
| --- | --- |
| RadioRA 3 Outdoor Plug-In Switch | RR-15OUT-BL |
| RadioRA 3 Sunnata RF Hybrid Keypads (4-Button) | RRST-HN4B |
| RadioRA 3 Sunnata RF Hybrid Keypads (3-Button w. raise/lower) | RRST-HN3RL |
| RadioRA 3 Sunnata RF Hybrid Keypads (2-Button) | RRST-HN2B |
Visit your local Lutron distributor to place an order. Or, if you already buy direct from Lutron, login to Lutron's myOrders to place your order.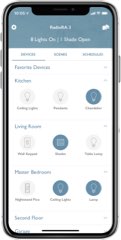 Lutron Announces Important Features Coming Soon to the New RadioRA 3 Lighting Control System
As part of its commitment to professional installers, Lutron Electronics today announced the future release...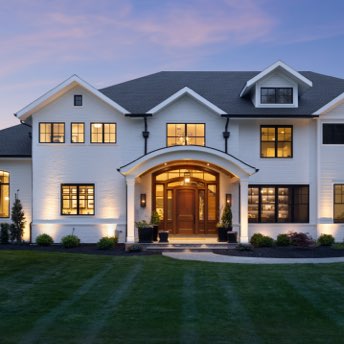 Lutron Announces the New RadioRA 3 System is Now Available in Lutron Designer Software Version 21.5
Professionals eager to get started with Lutron's latest innovation, RadioRA 3 can now access the system...