Lutron Introduces Lumaris Tunable White, Its First Smart Tape Light Solution
September 7, 2023
Experienced pros know: It's the lighting that transforms a project and delights homeowners. Tape light has become a common way to add the "wow factor" to homes, and tunable white tape has the potential to take projects to the next level. But to date, this has presented a challenge for installers and integrators – there hasn't been a simple, cost-effective way to control tunable white tape as part of a smart, whole-home system. Until now.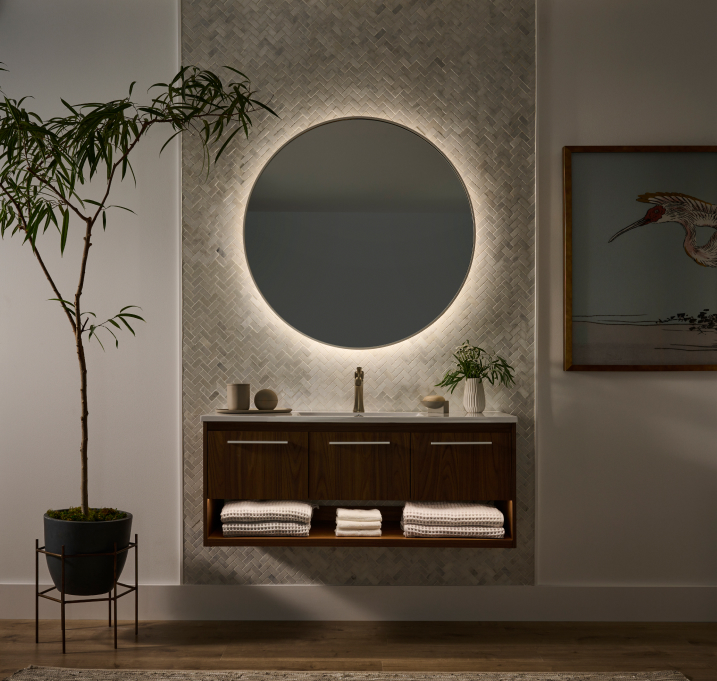 Today, Lutron introduces the Lumaris tape light: the first professional-grade tunable white tape light solution that's a native part of Lutron control systems.
The Lumaris tape light makes it easy for pros to install and program additional layers of lighting in popular tape applications like under cabinet, cove, vanity, and more. The solution includes both LED tape and the controller, purpose-built for Lutron RadioRA 3 and HomeWorks QSX systems.
"Smart home installers are using LED tape on all of their projects – hundreds of feet, even miles for luxury estates," said Rhodes Baker, Director, Product Management at Lutron. "What makes the Lumaris tape light special is that it simplifies adding tunable white to a project – helping pros deliver that extra 'wow factor' and sense of wellbeing that homeowners are looking for – without adding any complexity to the controls system or how the homeowner engages with them."
How the Lumaris tape light solution reduces complexity:
Streamlined installation with combination driver-controller. Eliminates cutting in a switch box and pulling wire to a driver.
Guaranteed performance between tape and control system. Eliminates dimmer-to-driver compatibility issues.
Easy programming of color temperature to system scenes. Eliminates need for separate or additional control gear (like DMX) to add tunable white control.
"It's a new way to do tape, and it does what Lutron's known for: It just works," said Matt Swatsky, VP at Lutron. "We've used our engineering expertise in wireless controls, lighting, and power controls to create a product that simplifies tape light control for our installers and dealers."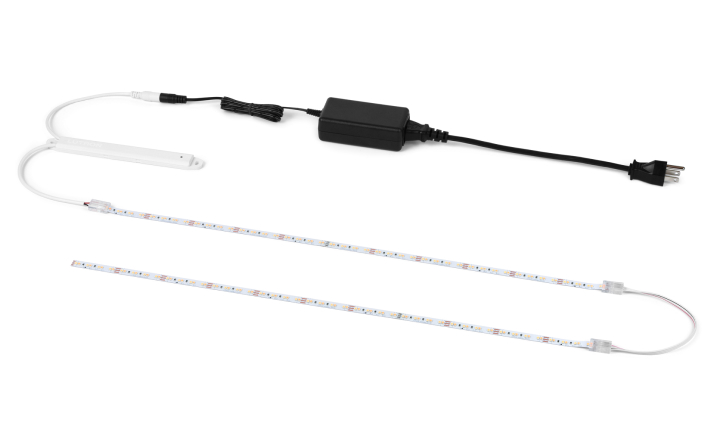 With Lumaris tunable white tape light, smart home pros can take their projects to the next level by adding color temperature to lighting scenes:
In the kitchen, a simple, keypad button-press can trigger a "Cooking" scene [100% intensity; 3000K], with well-lit counters and surfaces for safely slicing & dicing
When it's time to eat, asking a voice assistant to set the "Dining" scene [50% intensity; 2500K] can warm and dim the lights, offering that familiar incandescent
 feel and fostering meaningful connections at the table.
As the family settles in for some TV time, a "Movie" scene [5% intensity; 1800K] adds 
 a subtle glow to the cove of the media room, while the shades lower for privacy.
A professional-grade solution designed for longevity, the Lumaris tunable white tape light compliments any décor with two color temperature options: Soft White (1800K – 3000K) and Daylight (2500K-5000K).
Key features of the Lumaris tape light include:
Combination driver-controller, small and easy to tuck away
Independent control of CCT and intensity; and/or Warm Dim
Adjustable color temperature via preset scene control, automatically based on time of day, or manually using the Lutron App
Walk-around programming, and direct-to-device diagnostics
Built on the ultra-reliable Lutron Clear Connect Type X wireless technology
The Lumaris tape light is available now through electrical wholesale, audio visual distributors, and Lutron direct dealers.
Additional Latest News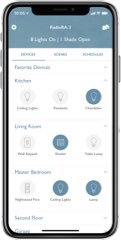 Lutron Announces Important Features Coming Soon to the new RadioRA 3 Lighting Control System
As part of its commitment to professional installers, Lutron Electronics today announced the future release...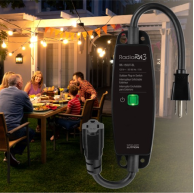 Lutron Announces the RadioRA 3 Outdoor Plug-In Switch and Sunnata RF Hybrid Keypads are Available on October 17 
to Order
These key innovations for the RadioRA 3 system can help delight clients and are available for lutron customers to order starting end of October.