We Obsess About
Our Products so
You Don't Have To
For more than 50 years we have been singularly focused on creating innovative products that are built to last. The result? Lutron is the #1 lighting control and motorized shading brand with top home technology professionals for 9 consecutive years and counting.* All our products come with a comprehensive warranty and in the unlikely event you'll need to use it, our customer care team is here for you. Just call us at 1-888-LUTRON1.
*CE Pro Top 100 Survey, 2012 - 2020
PRO LED+ Advanced Dimming
Technology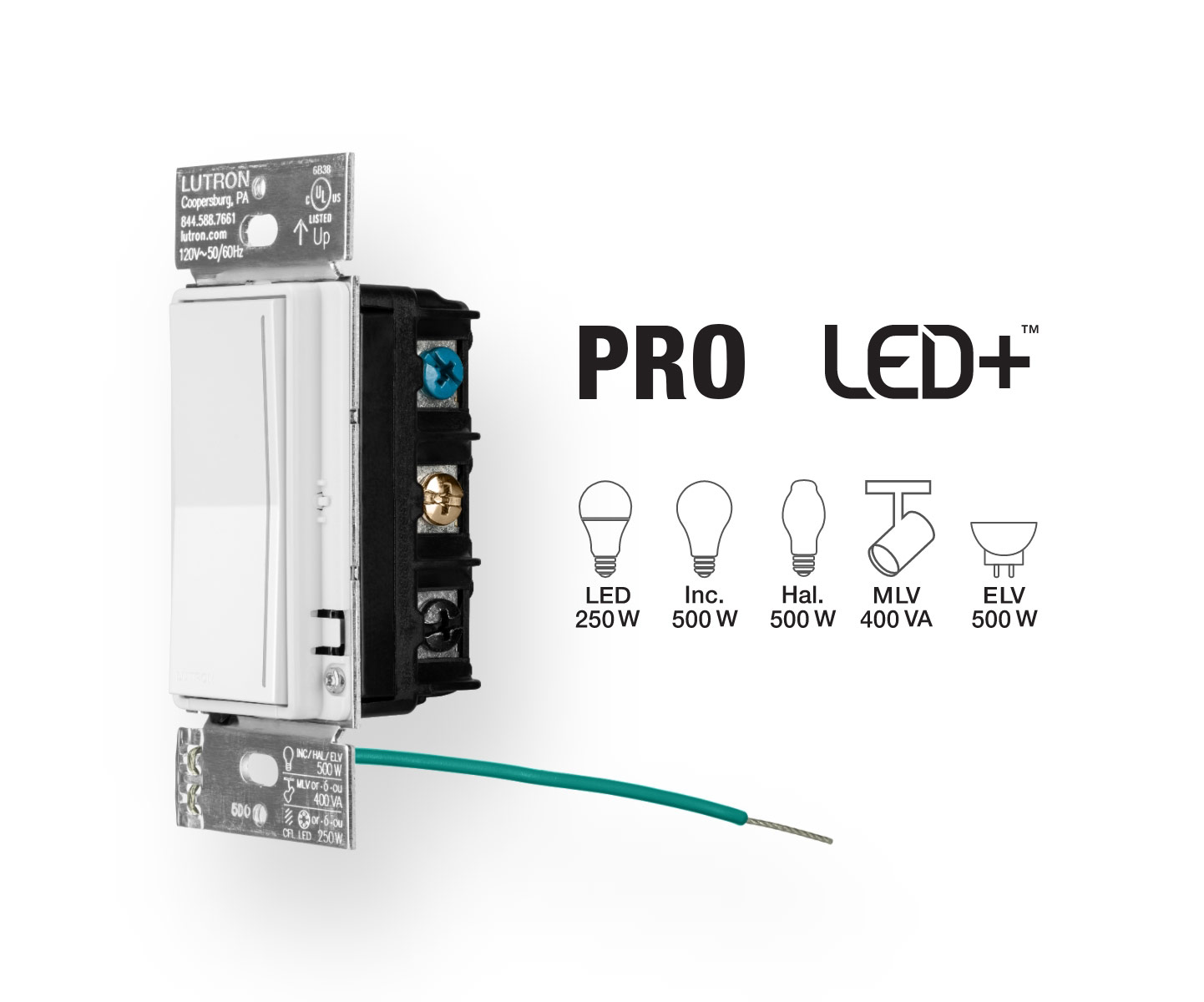 PRO LED+ Advanced Dimming
Technology
Never worry about issues with dimming all types of popular bulbs across your client's home. Lutron's PRO LED+ advanced technology delivers superior dimming of LEDs, halogen, incandescent, ELV and MLV bulbs with an easy to adjust dimming range feature to improve LED performance. Plus, our RTISS™ technology reduces flickering by compensating in real time for incoming line voltage variations. PRO LED+ means easy installation. All it takes is 15 minutes with easy wiring screw terminals (no connectors required). PRO LED+ dimmers work in single-pole, 3-way and multilocation applications.
Clear Connect, the Gold-Standard in RF Control Since 2008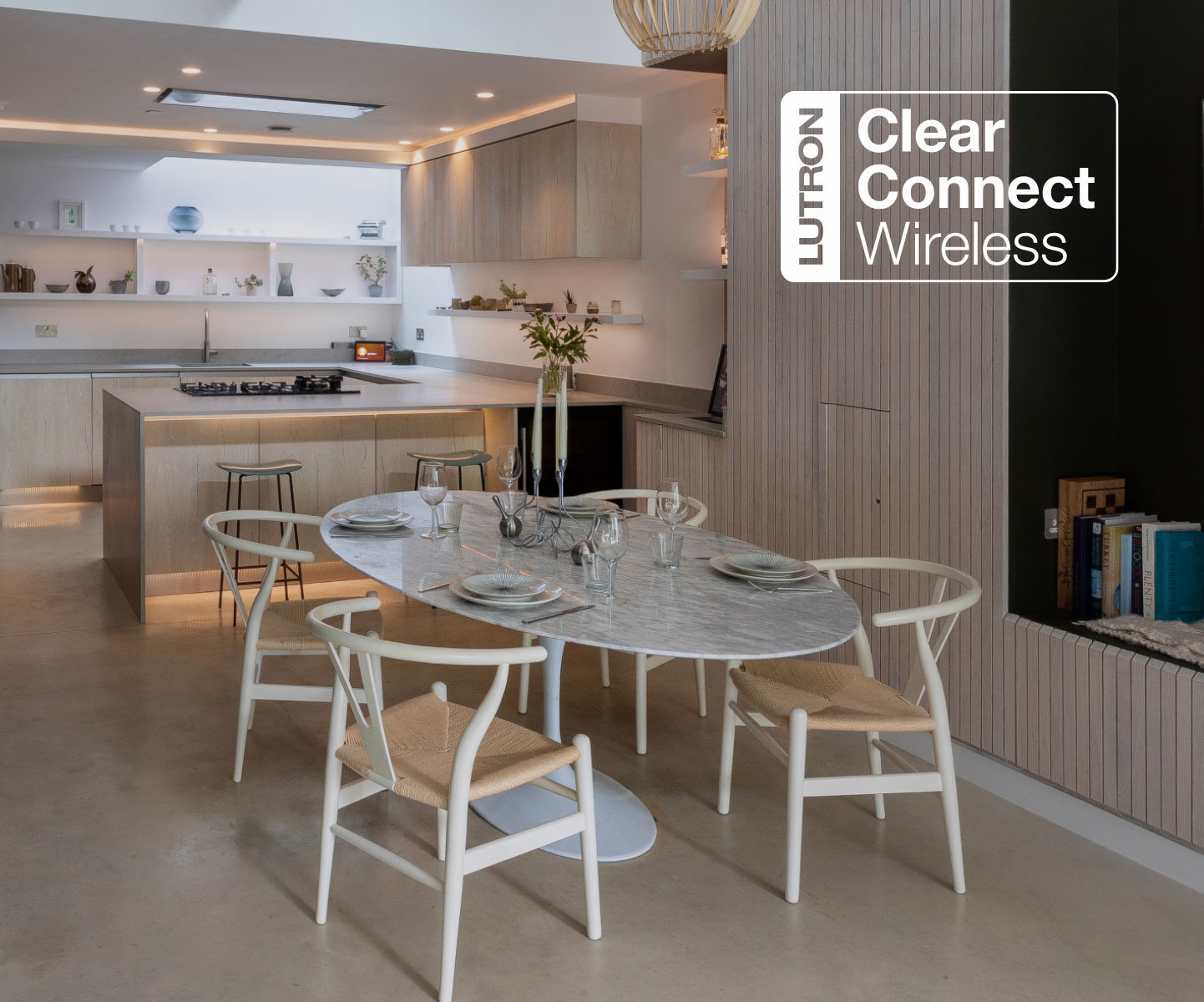 Clear Connect, the Gold-Standard in RF Control Since 2008
All Lutron connected devices use Clear Connect, which means they don't run on your client's Wi-Fi and so don't slow down the overall network. Devices respond instantaneously and work every time, as reliably as a regular light switch. And if Wi-Fi goes down, all the scenes and schedules will continue to work, and your client will still be able to control their lights and shades via wall controls, keypads, and Pico remotes.
Lutron does not rest on its laurels. We continue to invest in research and development to ensure our systems remain at the forefront of ultra-reliable RF performance and meet the evolving needs of Pros and homeowners.
Best in Class Automated Shades and Blinds
RadioRA 3 works with Lutron's Sivoia QS Triathlon automated shades, which offer unparalleled performance, simplicity and versatility, so you can delight the client on virtually any project.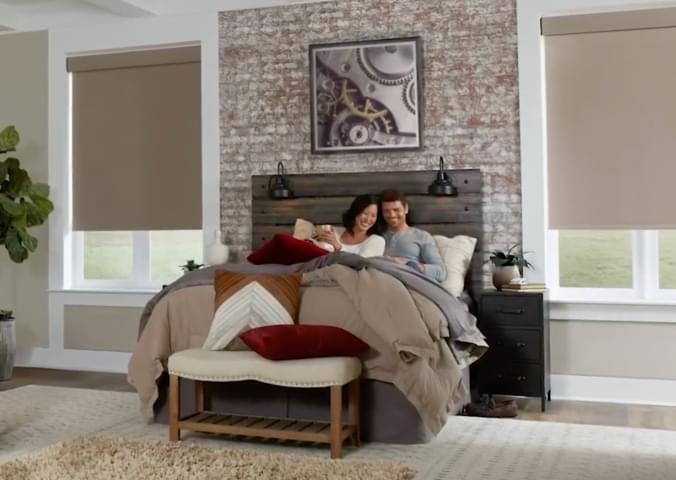 Precise, quiet movement
Lutron smart shades move in near silence and perfect unison with Intelligent Hembar Alignment* to control the natural light in a space. Your client can effortlessly create a comfortable environment throughout the home via the keypad, voice assistant, app or Pico remote. Plus they have industry-leading 2 – 5 year battery life based on daily use and are perfect for retrofit projects. Wired and cordless manual options also available.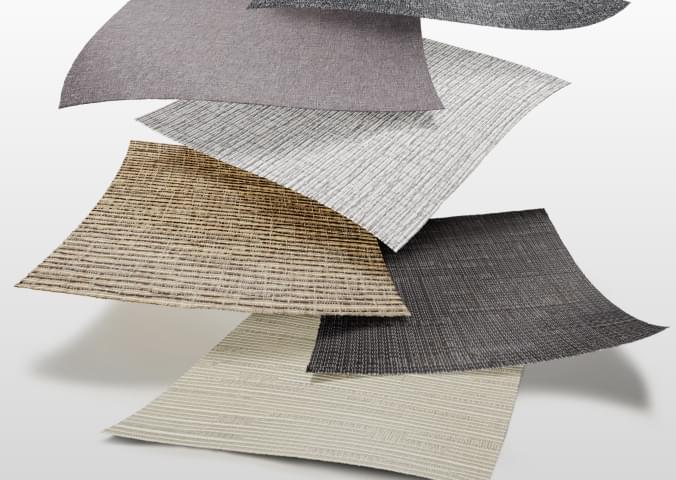 High-quality, durable fabrics
Lutron is dedicated to offering high-quality fabrics that sustain smart shade use, day in and day out.
Only select fabrics make the grade for our shades. Those that do are engineered and tested to be durable for over a decade, so you can be confident your clients are getting shades that will last.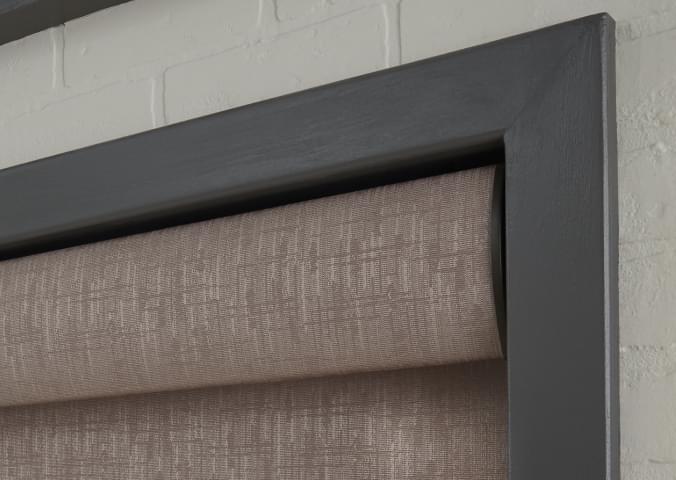 Versatile, timeless style
Our expertly selected collection—with hundreds of styles to choose from—makes it easy to find the shade or blind that reflects your client's personal taste and complements any décor. They come in three popular styles—roller, honeycomb (cellular) and wood blinds—and are customizable from small to large windows and everything in between.
For the full range of Lutron fabric collections, click here.
The Most Integrated Dedicated Lighting Control Brand
Lutron products work with more connected brands than any other dedicated lighting control brand. And with the introduction of Lutron's LEAP API in RadioRA 3, integration with those brands has never been easier. Learn more.






















24/7 Tech Support for Lutron Pros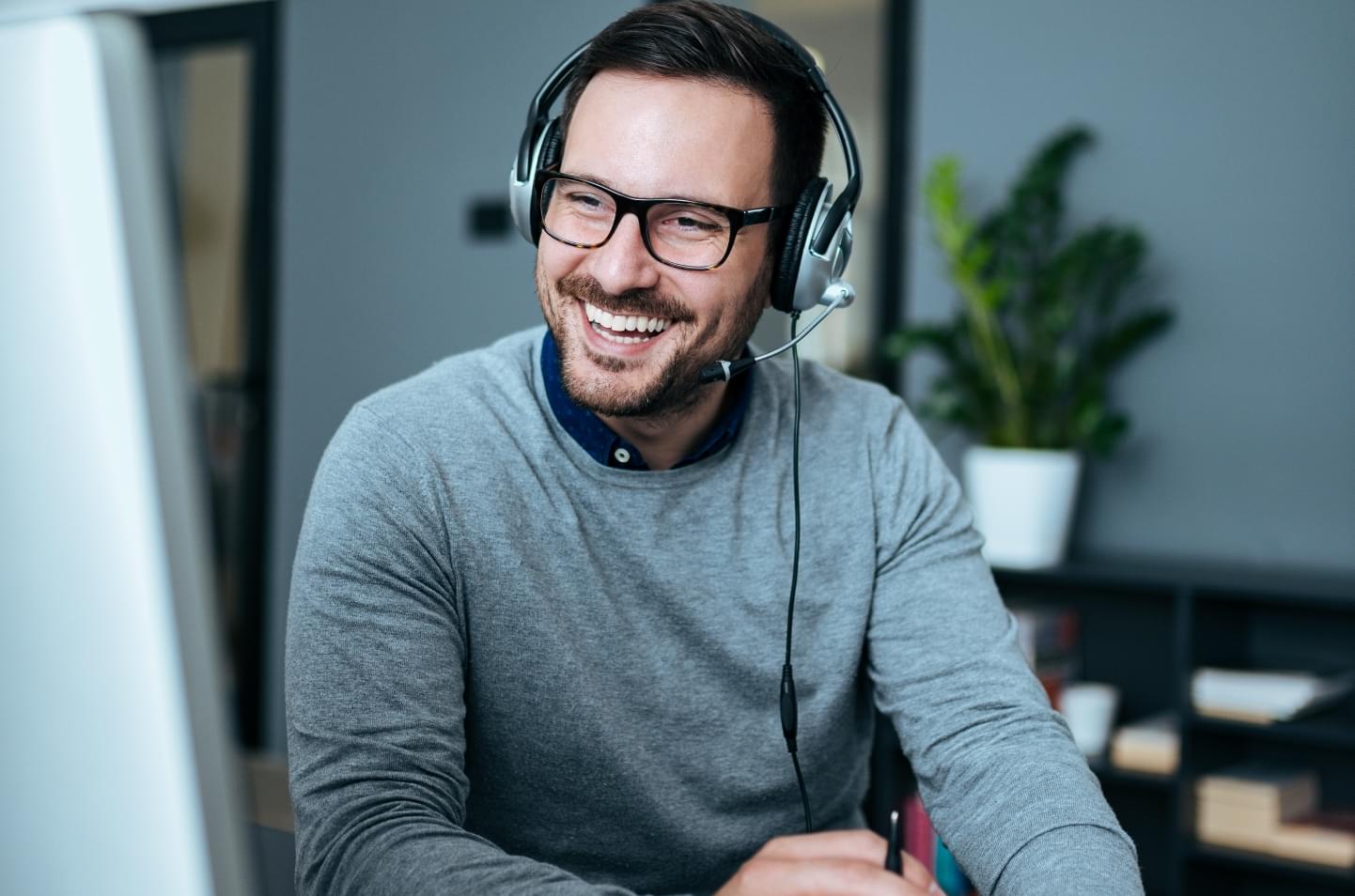 24/7 Tech Support for Lutron Pros
Time is money, and slowdowns on the work site cost you time. That's why we offer 24/7 tech support, 365 days a year. Simply call 1-888-LUTRON1, use our comprehensive tech support page, or drop us an email. We'll have you back to work in no time.
Go to Tech Support Page
Why Lutron? See Why Pros Choose RadioRA 3 for Their Projects.
Lutron lighting control and automated shade solutions have been a game changer for my business… Clients love the additional peace of mind that true lighting automation provides, and they love the extreme ease with which they can use the Lutron app... when former clients of mine relocate to a new home, the first home improvement they most often ask me for is Lutron lighting control.
I started my career as an electrician and never thought I would one day be able to market home automation or even shades. Installing Lutron lighting controls and automated shading has been so lucrative, it has allowed me to shift my entire business model towards higher-end work...The best part of the Lutron system is that it Just Works!
JJ Canon
Digital Delight, Houston, TX
Mark Luongo
Luongo Electric, Burnaby, BC
The Versatile New Tool in Your Box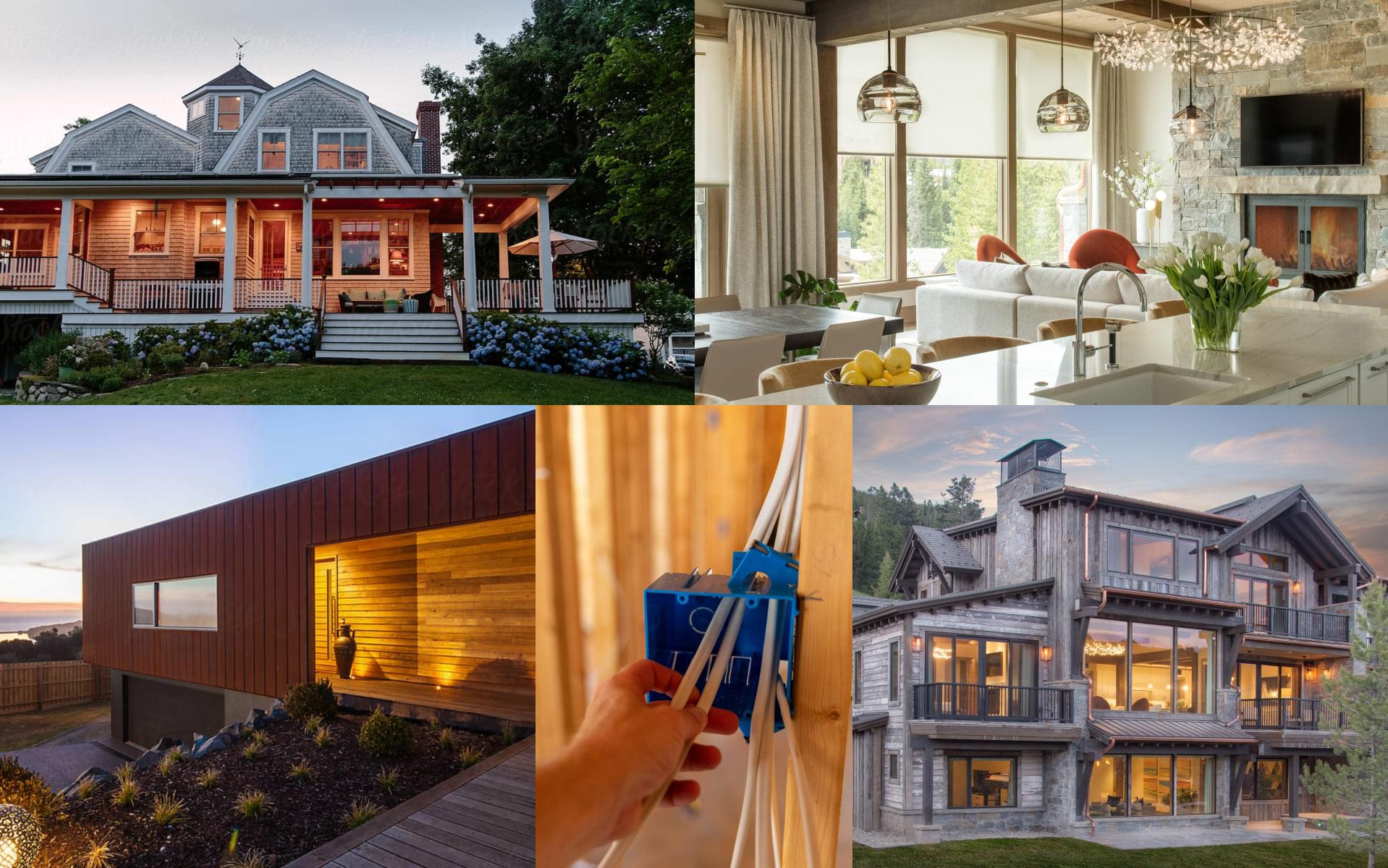 The Versatile New Tool in Your Box
Incorporate RA 3 into any project — retrofit an existing home, start from scratch with new construction, or refresh an existing RA system. Deploy as a stand-alone lighting control solution or integrate with other smart home systems. Start small with one or two rooms, and easily expand later. Whatever the need, RA 3 is the answer.
Training That Fits Your Needs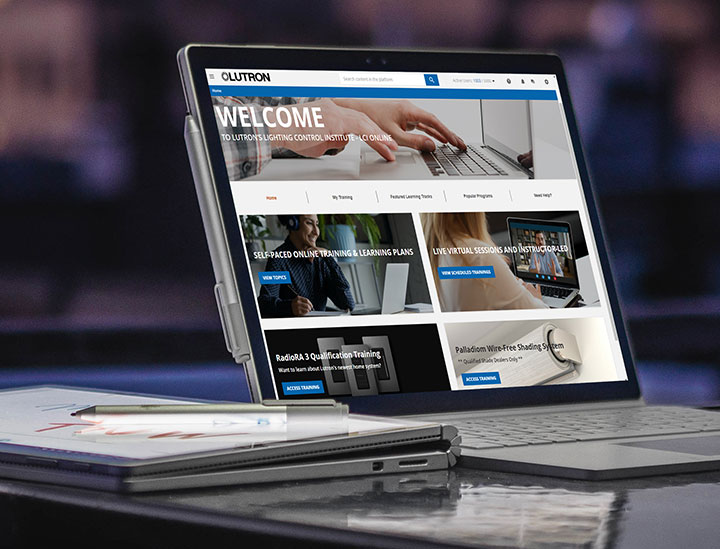 Training That Fits Your Needs
We know our support is necessary for your success, so we've created new online, self-service training modules to help you unlock the full potential of RadioRA 3. The carefully constructed trainings will get you answers to almost any installation question you encounter and are tailored to your existing knowledge of RadioRA 2. Topics include:
Designing & programming
Integration
Installation
How to explain the benefits of lighting control and motorized shading to clients
Register for training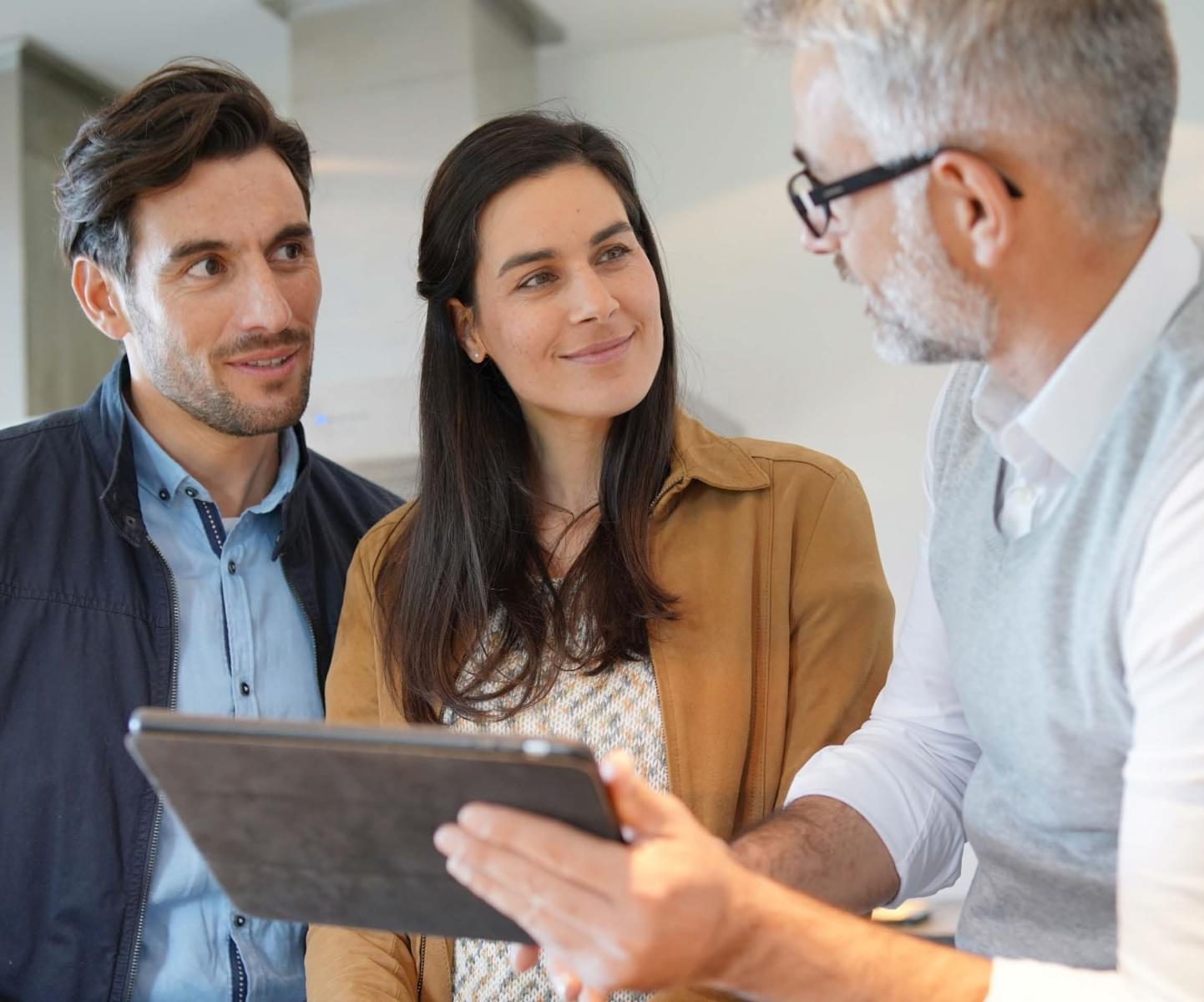 Tools for Your Success
We've created all new materials, including a product demo unit and digital sell sheets, to help you present RadioRA 3 to your clients. Based on insights gleaned from years of consumer research, the materials will help you explain the benefits of lighting control and motorized shades to your clients, including how you can provide them peace of mind and greater comfort in their home through best-in-class lighting control from RA 3.
We've even created a dedicated homeowners webpage you can share with your clients that outlines the benefits of RA 3.
Presentation Materials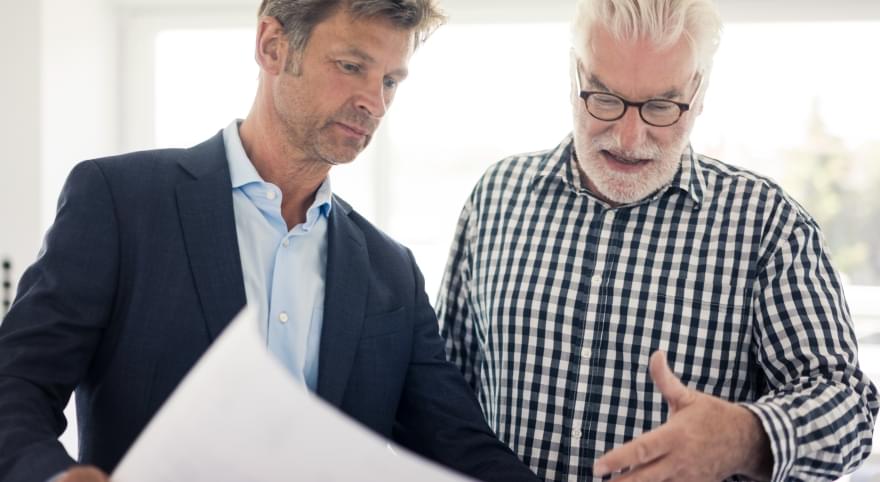 Get Started With Help From a Lutron Rep
Your Lutron Rep will work with you to make sure you have all the knowledge and support to successfully install RadioRA 3 — including coaching on initial sales calls and offering design and programming support for your initial installs.
Request appointment