Introducing Lumaris Tunable White Tape Light
Touch or swipe the light bar to set the lights
With Lumaris tunable white tape light, smart home pros can take their RadioRA 3 projects to the next level by choosing the ideal color temperature for lighting scenes.
Touch or swipe the light bar to set the lights
Introducing the
Pico Paddle Control

Introducing the
Pico Paddle Control
Introducing a battery-powered, paddle-style Pico remote to complement the Sunnata and Diva smart design. Give clients flexible, two-button, on/off control that can be mounted on a wall or pedestal.
Wall Controls
with Wow!

Wall Controls
with Wow!
The Sunnata aesthetic brings a contemporary light bar design to a full range of connected RA3 components—switches, keypads, and touch dimmers.
Colors for any Décor
Dimmers, switches, and wallplates come in a range of colors and finishes - 24 options in all. It's easier than ever to personalize a RA3 system. 
Stainless Steel (wallplate only)
Easier to Install
The new, all-in-one processor for RadioRA 3 systems reduces installation time by combining the RadioRA 2 main repeater and connect bridge into a single device. New, built-in QuickFind software makes it easy to locate the processor on the home network during setup. Powered by PoE (via Cat5e or better), the RadioRA 3 processor optimizes home RF coverage by making centralized, power-receptacle-free installation possible. It is recess-, shelf-, and junction-box mountable for a neat and tidy finish, and to keep the router protected. PoE-enabled router unavailable? Lutron has you covered – a processor kit with PoE injector is available.
Tackle bigger projects for new clients as well as upgrades of existing RadioRA 2 and RA2 Select installs. The processor utilizes Lutron's ultra-reliable Clear Connect RF technology, meaning RA3 is backwards compatible* with RadioRA 2 and RA2 Select. One RadioRA 3 system controls a maximum of 200 Sunnata RF devices and up to 200 compatible RA2, RA2 Select and Lutron automated shades. And now, up to four processors can be used to increase flexibility and extend RF coverage to devices installed beyond the range of a single processor.
WATCH VIDEO
*Click here to see compatible devices
Simpler to Program and Customize
With its new simplified software, RadioRA 3 will save you a lot of time. Easily manage device count across the total system — no more assigning rooms to individual repeaters. Reduce data entry by applying shared scenes across devices. Upgrading a RadioRA 2 system? Easily convert the existing RadioRA 2 programming to the RadioRA 3 processor with just a click.
With the new app-based editing features, you'll be able to do jobsite refinements in real time with your clients, avoiding unnecessary callbacks later. And if you do get requested changes after install, the new remote service programming feature means you can make adjustments from your location, avoiding unnecessary truck rolls.
Streamlined Integration
Lutron works with more connected brands than any other dedicated lighting control or motorized shading system. RadioRA 3 takes integration to another level:
RA3 now comes with Lutron's LEAP API which embeds system programming directly in the top control brands' design software, eliminating the need to do the programming twice and saving you hours to days of programming time
LEAP offers a high degree of network security via Transport Layer Security (TLS) v1.2, the same protocol used in internet banking
Plus, LEAP ensures your clients will enjoy fast, ultra-responsive performance across all system devices
Technical specs
Plug & Play Outdoor Lighting Control
Built to withstand the elements, the RadioRA 3 outdoor plug-in switch provides connected on/off control for exterior plug loads including small pumps and motors. Easily add string lights, holiday lights, and decorative features to RA3 scenes and schedules. Adjust light levels via app, voice, remote, or custom keypads.
WATCH VIDEO
Wood Blinds That Automatically Adjust to the Sun
Now, Sivoia QS Triathlon automated wood blinds work with RadioRA 3. Triathlon wood blinds have Natural Light OptimizationTM, so the individual blinds automatically adjust the amount of tilt based on the relative position of the sun for maximum comfort day after day. Elevate your client's experience with the effortless comfort of Triathlon automated shading in the style they prefer most: whether roller shades, honeycomb (cellular) shades or wood blinds.
WATCH VIDEO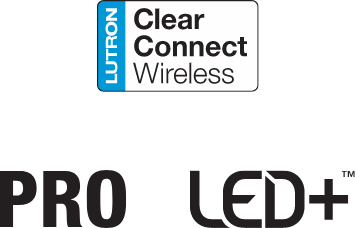 Proven Technology, Lutron Reliability, Advanced Capabilities
Clear Connect RF technology ensures seamless communication between system components; PRO LED+ advanced technology delivers superior dimming of LEDs, halogen, incandescent, ELV and MLV bulbs; Intelligent Hembar Alignment technology synchronizes motorized shades.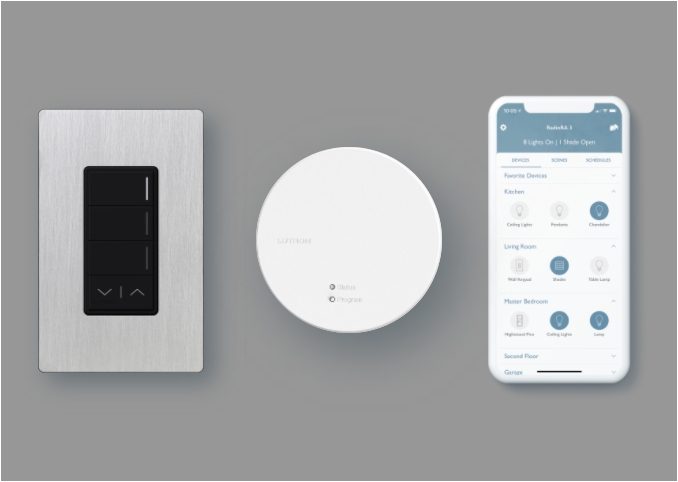 Get a Full Overview of the System
Learn all about the individual components in the new state-of-the-art RadioRA 3 system.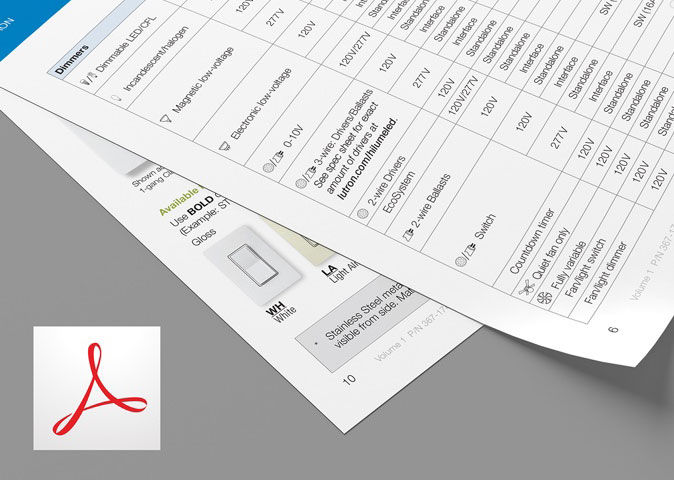 Check Out the Specs
See the technical details for all devices in the RadioRA 3 system.
Training that
Fits Your Needs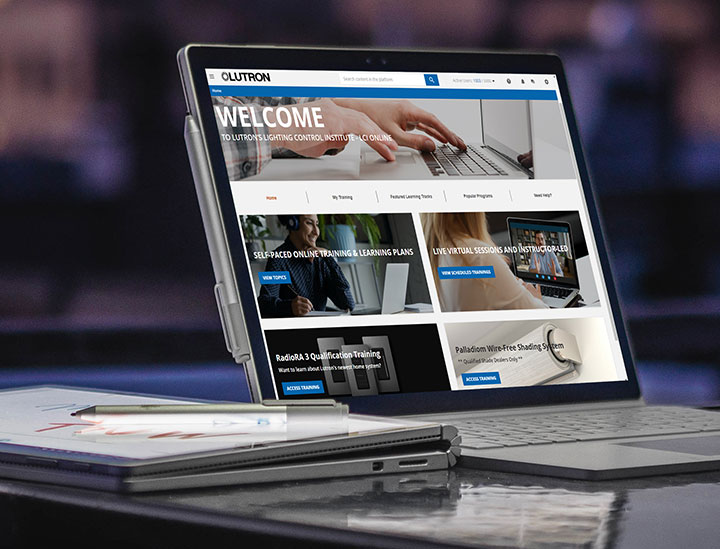 Training that
Fits Your Needs
We've created new online, self-service training modules to help you unlock the full potential of RadioRA 3. The carefully constructed trainings will get you answers to almost any questions you encounter during installation and are tailored to your existing knowledge of RadioRA 2. Topics include designing & programming, integration, installation, and even how to explain the benefits of lighting control and motorized shading to clients.
You will need a myLutron account to access training. If you do not have one you can register here.
Sign up for training
New Client Presentation Materials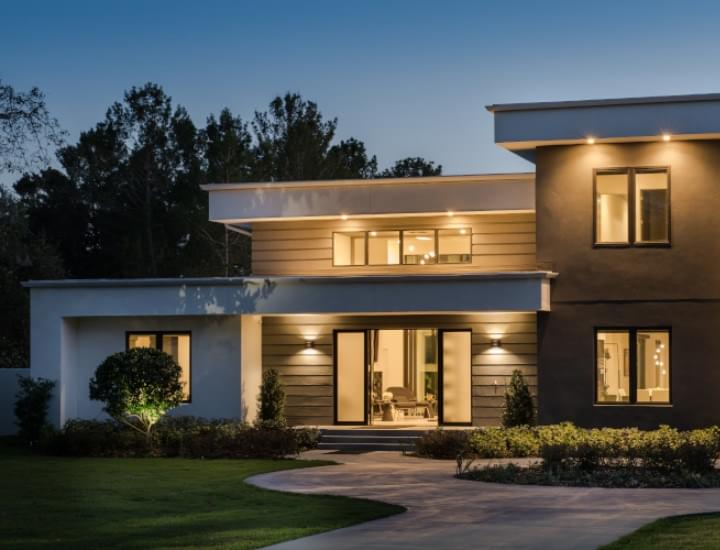 New Client Presentation Materials
Lutron has put together all-new client resources to help you educate your clients on the value of RadioRA 3, including a product demo unit, digital sell sheets and a dedicated homeowner webpage you can share with them—simply copy the following link to send to them: www.lutron.com/radiora3
New to Lutron?
Learn What Makes Us #1 With Lighting Professionals
For over 50 years we've been obsessed about the quality of our products. That's why we created PRO LED+ advanced technology for superior dimming of LEDs, halogen, incandescent, ELV and MLV bulbs. It's why our motorized shades have both precision engineering, so they move in near silent, perfect unison year after year, and durable, timeless fabrics to complement your clients' homes. It's why we created ClearConnect®, the gold standard in ultra-reliable radio frequency wireless technology since 2008.
And it's why we're the #1 lighting control and motorized shading control brand with lighting professionals.
Go to Lutron Advantage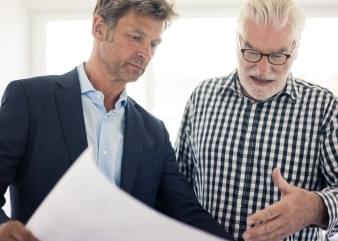 Get Started with Help from a Lutron Rep
Your Lutron Rep will work with you to make sure you have all the knowledge and support to successfully install RadioRA 3 — including coaching on initial client calls and offering design and programming support for your initial installs.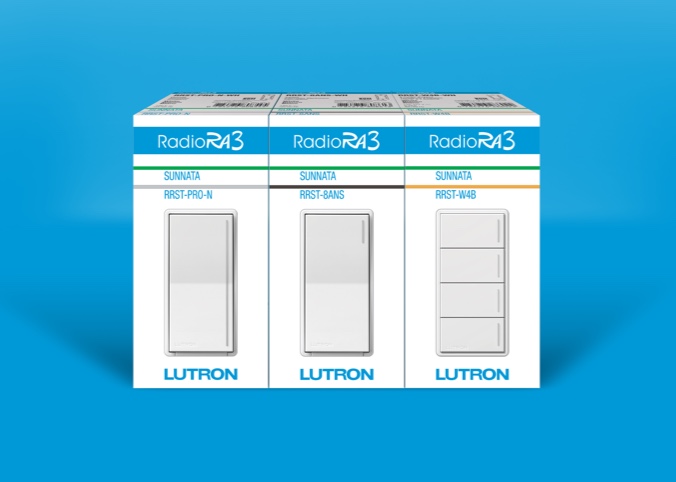 Find a Distributor
RadioRA 3 is currently only available for sale in U.S. and Canada. Sign up for the newsletter to stay up to date with the latest product news and announcements.